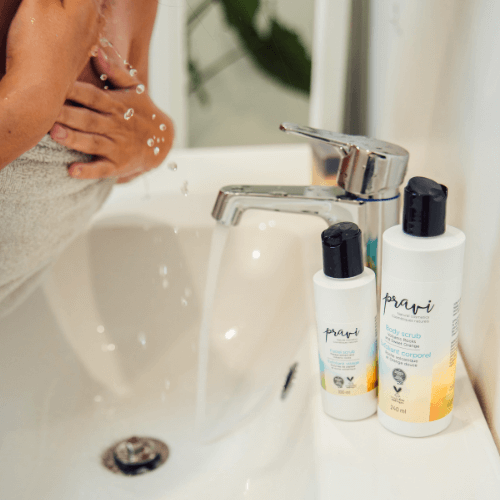 The fine volcanic rock powder in this creamy exfoliant gently removes dead skin and impurities, leaving your skin silky and hydrated. Regular use of this product will allow you to soften your skin while making it more comfortable. Its sweet scent comes from the essential oil of sweet orange, known to cleanse the skin and stimulate blood circulation. 
Benefits: 
Get rid of dead skin

 

Allows the renewal of the stratum corneum

 

Stimulates blood circulation

 

Allows better absorption of the cream

 

Moisturizes the skin

 
Consult the description of ingredients to learn more about the numerous qualities of this product. 
Showing the single result