Facial Exfoliant – Facial Care for all Skin Types
100 ml
Our gentle exfoliant, with papaya enzymes and volcanic rock, efficiently removes dead skin and impurities for a more radiant and oxygenated skin thanks to its chemical and mechanical exfoliation. The combined action of papain, a fruit enzyme, and pumice, a fine volcanic rock powder, allows for a global action and promotes the renewal of the stratum corneum while leaving your skin soft and radiant. 
Did You Know?
As the body forms new cells, these cells push the dead cells out. Some will fall out on their own, while others cling to the pores of the skin and can cause pimples and other skin discomforts. 
 Benefits of Pravi Facial Exfoliant
Gently removes dead skin

Double exfoliation action

Allows cellular renewal

Allows for better absorption of products

Reveals a radiant and smooth skin

Hydrates the skin

Helps prevent and treat acne
To learn more about the benefits of regular exfoliation, check out this article.
See the ingredient description to learn more about the many benefits of this product.
**Free shipping applies to shopping carts of $35 before taxes or more. Combine this item with another product to get free shipping.
30.00$ — available on subscription from
every 3 months
In stock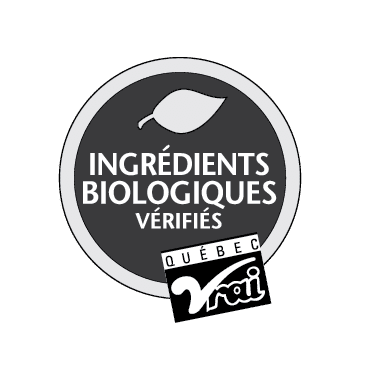 Quebec Vrai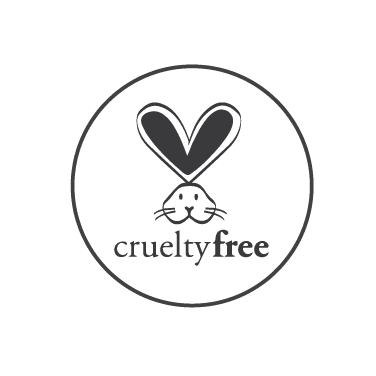 Cruelty free
Vegan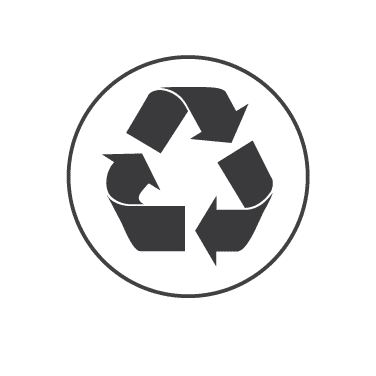 Recyclable and reusable
Non-toxic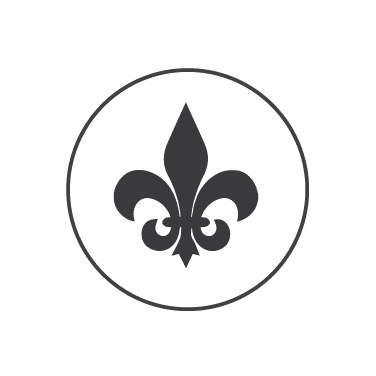 Made in Quebec
Description
Steps to Exfoliate your Face
1. Wash your face
Cleansing your face daily is essential to remove impurities, excess oil and pollution, especially if you live in the city. However, you must be careful not to wash your face too often, as this will remove the natural oils from your skin.
2. Exfoliate 
Exfoliation is used to remove dead skin from the skin's surface through deep cleansing. Regular use of an exfoliator will allow your skin to better absorb the active ingredients in your skincare products, such as your serum and moisturizer, and then deeply moisturize your skin. Add Pravi's facial exfoliant to your skincare routine. 
On clean skin, apply a layer of facial scrub to your face and neck;

Let sit for 30 seconds;

With wet hands, gently massage the skin;

Rinse with warm water;
Note: Our facial scrub is best friends with our Radiance Gel Mask!
*Exfoliation is best used in the evening, as the skin may be red afterwards.
3. Use a Toner
A toner is used to remove skin impurities such as makeup and oil that your cleanser may have missed. It also helps to balance your skin's PH and tighten pores, as well as moisturize and prepare your skin for your skincare.
4. Eye Contour Cream
Then it's time for the eye contour cream which protects the thin layer of skin in this area and will reduce the signs of aging skin and fatigue. Our gentle formula is suitable for all skin types. Place a small amount of product on your fingers and apply to your eye area using small circular motions. This movement helps to promote blood circulation and avoid being too harsh on this sensitive area. Tip: Use the remaining cream product around your lips and between your eyebrows!
5. Serums
You can then apply a serum that suits your skin type and needs. There are a variety of serums on the market that moisturize the skin, for example serums containing tea tree oil with antiseptic and antifungal properties. If you use Pravi Vitality Serum (a water-based serum), apply it before your moisturizer. For those who use an oil-based serum, apply it last, after the moisturizer!
6. Moisturizing Cream
Finally, depending on the time of day you do your skincare routine, apply your day cream or your night cream to create a barrier on your face and have healthy looking skin. Pravi has a moisturizer made for all skin types, whether it's dry, normal, oily or combination. If you use an oil-based serum, apply it afterwards!
Ingredients
Our exfoliant contains several active ingredients such as vegetable glycerin which is known for its moisturizing power, salicylic acid which helps prevent and treat acne and camellia oil which improves skin elasticity and helps nourish dry and fragile skin, to name a few.
---
INCI : Aqua, Camellia Oleifera (Camellia) Seed Oil*, Glycerin*, Pumice, Simmondsia Chinensis (Jojoba) Seed Oil*, Cetearyl Olivate, Stearic Acid, Sorbitan Olivate, Benzyl Alcohol, Carica Papaya Fruit Extract, Lonicera Caprifolium (Honeysuckle) Flower Extract**, Xanthan Gum, Tocopherol, Lonicera Japonica (Honeysuckle) Flower Extract**, Pelargonium Graveolens Oil*, Salicylic Acid, Citrus Limonum Oil*, Sorbic Acid, Arginine
*Certified organic ingredients verified by Québec Vrai
Camellia Oleifera Seed Oil / Camellia oil* : Extracted from the seeds of the tea tree, camellia oil has been the beauty secret of Japanese women for many years! It is highly appreciated for its beneficial effects on the skin. It is softening, which allows better elasticity of the skin, and rich in fatty and oleic acids which inhibit the degradation of collagen *. Nourishing, it is the ally of dry and fragile skin and easily penetrates the epidermis, leaving a silky finish. 
Vegetable Glycerin* : This ingredient, derived from vegetable fats, is added at the natural cosmetic for its humectant and emollient power on the skin. 
Pumice : Fine powder obtained by grinding volcanic rock. It provides a gentle mechanical exfoliation. 
Simmondsia Chinensis Seed Oil / Jojoba oil* : Extracted from jojoba seeds, this oil has a big affinity with the skin and quickly penetrates therefor leaving a dry finish. Nourishing, re-balancing and firming, it is the ideal oil for all skin types.
Cetearyl olivate & Sorbitan olivate / Olivem : This emulsifier, made from olive oil, allows for a creamy and very penetrating moisturizer. This quality ingredient has a special affinity with the skin, provides long-lasting hydration and a silky touch.
Stearic acid : Essential fatty acid, extracted from vegetable fats and rich in saturated fat, this ingredient is used in cosmetics as a co-emulsifier and to thicken moisturizers. 
Geogard ECT / Benzyl Alcohol, Salicylic Acid, Sorbic Acid, Glycerin : Broad spectrum preservative accepted by Ecocert and Cosmos in the preparation of cosmetic products 
Carica Papaya Fruit Extract / Papaya extract : Rich in vitamin A, this extract contains an enzyme that breaks down the dead skin cells and promotes their renewal. 
Lonicera Caprifolium Flower Extract & Lonicera Japonica Flower Extract : Broad spectrum curator from Japanese honeysuckle and garden honeysuckle. 
Xanthan Gum : Derived from the fermentation of sugars, it serves to gel and stabilize emulsions
Tocopherol / Vitamin E : Natural conservative from the sunflower, this antioxidant is added to cosmetics in order to prevent the rancidity of vegetable oils and butter and thus extends the duration of conservation of the natural cosmetic. Its antioxidant properties play an active role by reducing the harmful effects of free radicals.
Pelargonium Graveolens Oil / Geranium rosat essential oil* : Healing, geranium rosat is also known for normalizing sebum. This essential oil encourages tissue firmness and reduces the appearance of dark spots.
Citrus Limonum Oil / Lemon essential oil* : In addition to smelling good, this essential oil gives a glowing, fresh and luminous complexion!
Arginine : An amino acid naturally occurring in the body, it is used in cosmetics to adjust pH and as a hair conditioner. 
The purpose of this type of exfoliant is to remove dead skin and impurities from the face by deep cleansing the skin. Exfoliation leaves your skin soft and smooth and helps you say goodbye to rough, textured skin. Exfoliation is suitable for all skin types, whether you have oily, dry, combination or even sensitive skin. There are 2 types of exfoliants: chemical exfoliants based on enzymes and mechanical exfoliants, generally based on small abrasive grains. Our exfoliant combines these 2 methods of exfoliation. 
Incorporate these two types of exfoliation into your beauty routine to get beautiful, smooth skin!
Chemical Exfoliation of the Face
Chemical exfoliants contain enzymes that get rid of dead skin on your face. These enzymes usually come from fruit acids, and work somewhat like the process of digestion. To digest food, your body uses enzymes to break down the food into smaller particles: it's the same thing with the enzymes found in our exfoliant. Don't be afraid! It's not harmful to your delicate facial skin. These enzymes simply break down dead skin and impurities on the surface of the skin so that it is easier to get rid of them. 
Mechanical Exfoliation of the Face
Mechanical exfoliants usually contain small abrasive grains that help get rid of dead skin and impurities on the face. Since our scrub contains fine volcanic rock powder, it is not too harsh and can be suitable even for sensitive skin.
Prav is proud to offer 100% natural, non-toxic, and effective products! As a matter of fact, chemical based products can damage the skin and expose their users to various health problems. Organic and natural cosmetics offer an excellent alternative to regular cosmetics by offering products that are made with non-toxic ingredients, safe for your skin and eco-friendly. All our products are certified organic by Québec Vrai, vegan, cruelty-free and non-toxic.