Night moisturizer
60 ml
The combination of organic pharmaceutical grade active ingredients with premium organic oils will leave your skin looking firmer, radiant and satiny. This smooth cream, with the sweet scent of rose, is composed of ingredients of choice to promote long-lasting hydration, better elasticity of the skin and reduce the appearance of wrinkles. It revitalizes your skin while you rest! 
Benefits:  
Reduces the appearance of wrinkles

 

Firms the skin

 

Deeply hydrates

 

Improves the elasticity of the skin

 

Soothes and repairs the skin

 
Consult the description of ingredients to learn more about the numerous qualities of this product. 
64.00$ — available on subscription from
every 2 months
In stock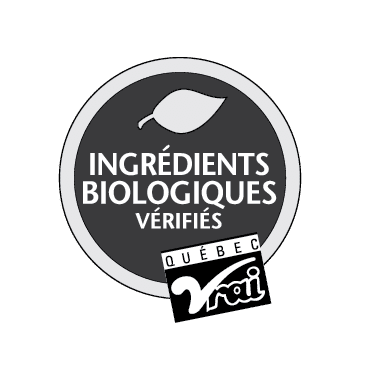 Quebec Vrai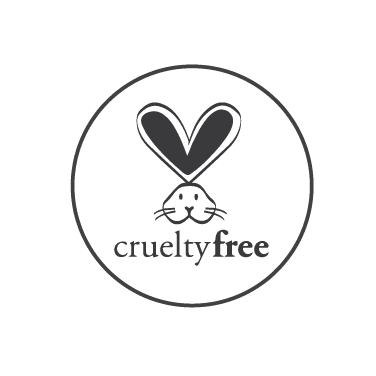 Cruelty free
Vegan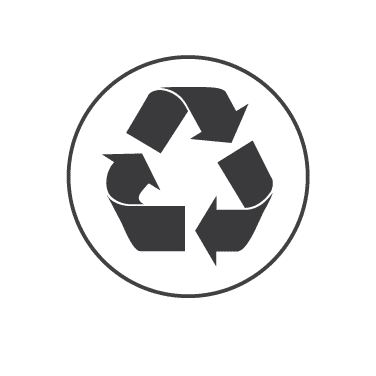 Recyclable and reusable
Non-toxic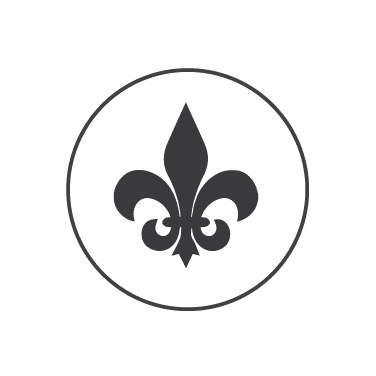 Made in Quebec
Description
Apply your daily cream evenly on clean skin of the face and neck. For best results, use in combination with the serum of your choice, appropriate for your skin type. Frequency: 1 to 2 times a day 
Store in a dry place away from light 
INCI: Rosa Damascena Flower Water* Aloe Barbadensis Gel*, Lavandula Officinalis (Lavender) Water*, Helichrysum Italicum Flower Water*, Simmondsia chinensis seed Oil*, Sorbitan olivate**, Prunus Armeniaca (Apricot) Kernel Oil*, Argania Spinosa Oil*, Persea Gratissima (Avocado) Oil, Glycerin*, Cetyl Palmitate**, Sorbitan Palmitate**, Sodium Levulinate, Potassium Sorbate, Caprylic/Capric Triglyceride Algae extract**, Allantoin, Aniba Rosodora (Rosewood) Wood Oil*, Lonicera Caprifolium (Honeysuckle) Flower Extract**, Lonicera Japonica (Honeysuckle) Flower Extract**, Lavandula Angustifolia (Lavender) Oil, Sodium Hyaluronate**, Xanthan Gum, Rosa Damascena Flower Oil*, Tocopherol, Citric Acid
*Organic ingredients verified by Québec Vrai
Rose flower water extract*: Well known for calming irritation and redness, rose hydrosol is a skin regenerator and smoothes the skin for a radiant effect.
Aloe vera gel*: Extracted from the leaves of the cactus, this natural gel is used in our products for its soothing and softening properties.
Lavendula officianalis water extract* : Hydrosol of a thousand qualities, it is used among others for its healing , moisturizing , antiseptic and cleansing properties. 
Helichrysum italicum water extract* : In cosmetics, this hydrosol is used for its anti-inflammatory and healing powers. It reduces the appearance of redness and dark circles.  
Olivem : This emulsifier, made from olive oil, allows for a creamy and very penetrating moisturizer. This quality ingredient has a special affinity with the skin, provides long-lasting hydration and a silky touch.
Stearic acid: Essential fatty acid, extracted from vegetable fats and rich in saturated fat, this ingredient is used in cosmetics as a co-emulsifier and to thicken moisturizers. 
Avocado oil*: This oil, obtained from the pulp of avocado, is very moisturizing, softening and nourishing. 
Jojoba oil*: Extracted from jojoba seeds, this oil has a big affinity with the skin and quickly penetrates therefor leaving a dry finish. Nourishing, re-balancing and firming, it is the ideal oil for all skin types.
Vegetable Glycerin*: This ingredient, derived from vegetable fats, is added at the natural cosmetic for its humectant and emollient power on the skin. 
Argan oil*: Recognized for centuries for its firming, soothing and healing properties, this oil which comes from the argan tree, is non comedogenic. This is an ingredient of choice for facial products since it quickly penetrates the skin and provides good hydration. 
Apricot kernel oil*: Extracted from the pressure of the almond center contained in the apricot kernel, this oil, rich in vitamin A and E is penetrating, nourishing and moisturizing. It revives the complexion and gives a healthy glow effect. 
Allantoin: Material found in the natural state of the roots of the great Consoude, the allantoin is used for its regenerative abilities, moisturizing and soothing properties. 
Caprylic / capric triglyceride – algae extract: This active ingredient, tested in the laboratory, is a marine extract from brown algae badderlocks. It increases the firmness, hydration and elasticity of the skin. It works hand in hand with hyaluronic acid to reduce the appearance of wrinkles. 
Tocopherol / Vitamin E: Natural conservative from the sunflower, this antioxidant is added to cosmetics in order to prevent the rancidity of vegetable oils and butter and thus extends the duration of conservation of the natural cosmetic. Its antioxidant properties play an active role by reducing the harmful effects of free radicals.
Low molecular weight hyaluronic acid : This active cosmetic ingredient, with low-molecular weight, has the capacity to retain one hundred times its weight in water, properties that give it extreme moisturizing power. This ingredient, obtained from corn and soybean, (GMO free) is a powerful antioxidant and is used in all our facial moisturizers for its repulpant and lifting effects. 
 Lonicera Caprifolium Flower Extract & Lonicera Japonica Flower Extract: Broad spectrum curator from Japanese honeysuckle and garden honeysuckle. 
Xanthan Gum: Derived from the fermentation of sugars, it serves to gel and stabilize emulsions.
Lavender essential oil*: Healing, calming, cell regenerator and anti-inflammatory, lavender oil is recommended for all skin types . It is found in many of our care products for its many properties as for its sweet floral odor.
Damask Rose essential oil*: This valuable and effective essential oil is recognized as a powerful anti-wrinkle, regenerating and tonic.
Geogard ECT / Benzyl Alcohol, Salicylic Acid, Sorbic Acid, Glycerin: Broad spectrum preservative accepted by Ecocert and Cosmos in the preparation of cosmetic products  
Arginine: An amino acid naturally occurring in the body, it is used in cosmetics to adjust pH and as a hair conditioner