Herbal Revitalizing bar
55g
Perfect complement to the shampoo bar, this revitalizing bar is filled with nourishing and strengthening ingredients that will restore shine and liveliness to your hair. Its moisturizing formula easily detangles all types of hair and protects it from dryness and frizz. In addition to containing no toxic ingredients for human health or for the environment, this product is also zero waste! Its fresh and floral scent comes from the essential oils of lavender and mint. 
Benefits: 
Nourishes the scalp and hair

 

Allows to easily detangle the hair

 

Hair fortifier

 

Brings volume and shine

 

Easy to use

 

Practical and economical format

 
Consult the description of ingredients to learn more about the numerous qualities of this product. 
Get free shipping on orders of $50 or more
18.00$ — available on subscription from
every 2 months
In stock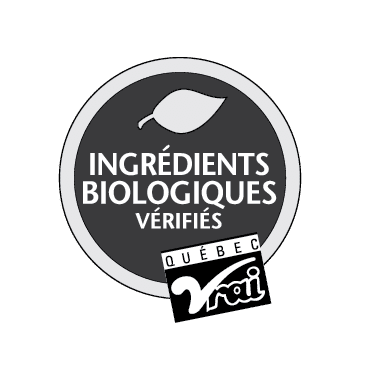 Quebec Vrai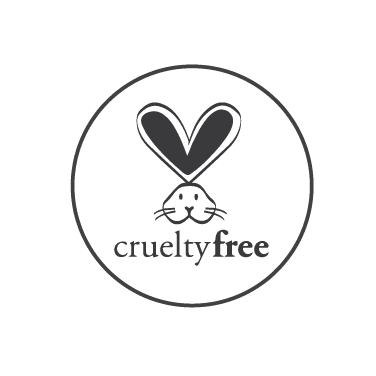 Cruelty free
Vegan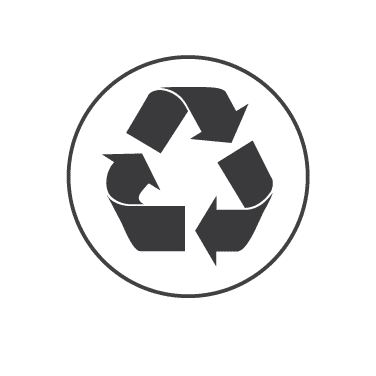 Recyclable and reusable
Non-toxic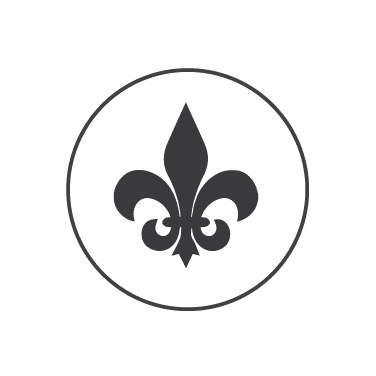 Made in Quebec
Description
After cleaning the hair with Pravi Shampoo Bar, lightly rub the herbal revitalizing Bar into the ends of the hair.
Rinse thoroughly.
INCI: Behentrimonium Methosulfate, Cetearyl Alcohol, Theobroma Cacao (Cocoa) Seed Butter*, Butyrospermum Park (Shea) Butter*, Glycerin*, Camellia Oleifera Seed Oil*, Coci Nucifera* Ricinus Communis Oil*, Athaea Officinalis, Avena Sativa (Oat) Kernel Flour, Mentha Piperita (Peppermint) Oil*, Lavandula Angustifolia (Lavender) Oil*, Tocopherol
*Organic ingredients verified by Québec Vrai
Behentrimonium Methosulfate / BTMS: Ingredient that nourishes the hair, makes it silky and helps to detangle it. Behentrimonium methosulfate binds to hair to create a film that prevents dryness and frizz without weighing it down. 
Cetearyl alcohol : This fatty acid is a mixture of cetyl alcohol and stearyl alcohol and helps soften hair and create a beautiful, generous lather. 
Theobroma Cacao (Cocoa) Seed Butter / Cocoa Butter* : This hard butter which comes from the cocoa bean, is a very soothing antioxidant ingredient which helps to preserve the hydration of the skin. 
Butyrospermum Park Butter / Shea butter* : Comes from pressure exerted on shea walnuts, this nourishing butter is very protective and repairs dry and damaged skin. 
Vegetable Glycerin* : This ingredient, derived from vegetable fats, is added at the natural cosmetic for its humectant and emollient power on the skin. 
Camellia Oleifera Seed Oil / Camellia oil* :  Extracted from the seeds of the tea tree, camellia oil has been the beauty secret of Japanese women for many years! It is softening, protective and nourishing for the hair and the skin. In addition, it restores shine to the hair, in addition to helping in the repair of broken ends. 
Coci Nucifera / Coconut oil* : Extract from the pulp of coconut, this oil is rich in vitamin A and E. It is used in our products for its emollient and protective properties for the skin. 
Ricinus Communis Oil / Castor oil* : Coming from the seed of an ornamental plant, ricinus communis, this oil is also known under the name of castor oil. It strengthens the eyelashes, nails and hair, is anti-inflammatory and moisturizing. 
Athaea Officinalis / Marsh mallow : Plant powder that gives hair volume, shine, and protects it. 
Avena Sativa (Oat) Kernel Flour / Oat milk : Well known in our diet, oats are also a great ingredient in skin care. Its richness in minerals (potassium, magnesium, phosphorus, calcium and iron) and its high content of vitamin E give it essential nourishing properties for all skin types. We add it to our soaps for its calming, hydrating and soothing effect. 
Mentha Piperita Oil / Peppermint essential oil* : Its powerful cooling effect makes it an excellent pain reliever. Analgesic, soothing and antibacterial, it effectively calms itching and overheating.
Lavandula Angustifolia (Lavender) Oil* : Healing, calming, cell regenerator and anti-inflammatory, lavender oil is recommended for all skin types . It is found in many of our care products for its many properties as for its sweet floral odor.
Tocopherol / Vitamin E : Natural conservative from the sunflower, this antioxidant is added to cosmetics in order to prevent the rancidity of vegetable oils and butter and thus extends the duration of conservation of the natural cosmetic. Its antioxidant properties play an active role by reducing the harmful effects of free radicals.