Glowing gel mask
60 ml
** This product won the Clin d'oeil Beauty Award – Experts' Choice 2020 in the Clean Beauty category! ** 
Faithful to the other productsof its class, this mask is overflowing with active ingredients of plant and natural origin it also provides an immediate invigorating effect on the skin. The combination of fruit acids, plant-based collagen, provitamin B5, calendula extract and aloe vera brightens the skin tone, stimulates collagen production and provides smoother looking skin. The white clay it contains eliminates impurities, moisturizes and softens without attacking the skin. This gel mask is therefore suitable for all skin types, even the most sensitive.  
Regular use of the Glowing Gel Mask provides better daily hydration and is an essential tool for combating skin aging by accelerating cell renewal. 
Benefits: 
Illuminates the skin tone

 

Firms the skin

 

Deeply hydrates

 

Eliminates impurities

 

Softens the skin

 

Stimulates the production of collagen

 
Consult the description of ingredients to learn more about the numerous qualities of this product. 
Get free shipping on orders of $50 or more
46.00$ — available on subscription from
every 3 months
In stock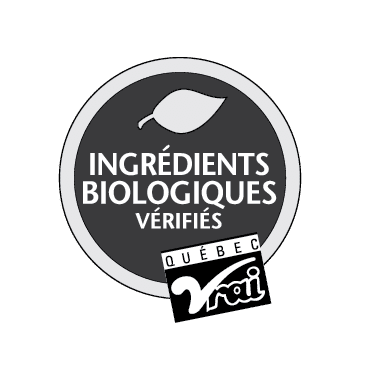 Quebec Vrai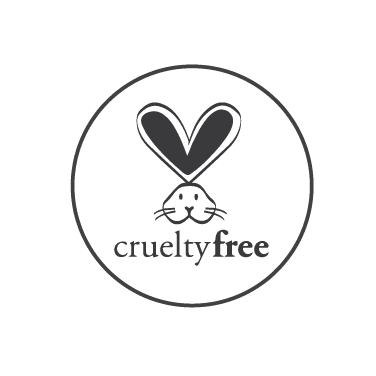 Cruelty free
Vegan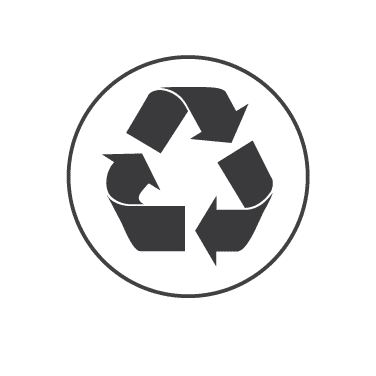 Recyclable and reusable
Non-toxic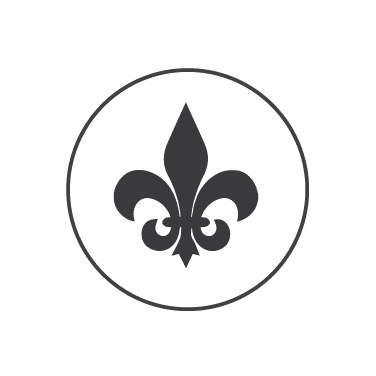 Made in Quebec
Description
After a good exfoliation, apply a thick layer of the glowing gel mask to the skin of the face and neck. Let sit for 20 minutes and rinse with lukewarm water. Then use a moisturizer, cream and / or mist to prolong the effects of the treatment. 
Frequency: once a week. 
To learn more about the weekly routine of this product, watch this video. 
INCI : Aloe Barbadensis Leaf Juice*, Vaccinium Myrtillus Fruit/Leaf Extract (Bilberry),  SaccharumOfficinarum (Sugar Cane) Extract, Citrus Aurantium Dulcis (Orange) Fruit Extract,  Citrus Limon (Lemon) Fruit Extract,  Acer Saccharum (Sugar Maple) Extract, Simmondsia Chinensis (Jojoba) Seed Oil*, Vegetable Collagen, Kaolin, Glycerin*, Calendula Officinalis Flower Extract, Xanthan Gum, Panthenol, Benzyl Alcohol, Guar Gum, Sodium Phytate,  Pelargonium Asperum Oil*, Cymbopognon Martinii Oil*, Salicylic Acid,  Sorbic Acid, Arginine.  
*Organic ingredients verified by Québec Vrai
 Aloe Barbadensis Leaf Juice / Aloe vera gel* : Extracted from the leaves of the cactus, this natural gel is used in our products for its soothing and softening properties. 
AHA (fruit acid) : This blend of fruit acids is a natural source of α-hydroxy acids which have the ability to increase hydration, stimulate collagen production, reduce the appearance of wrinkles and brighten the complexion. 
Simmondsia Chinensis Seed Oil / Jojoba oil* : Extracted from jojoba seeds, this oil has a big affinity with the skin and quickly penetrates therefor leaving a dry finish. Nourishing, re-balancing and firming, it is the ideal oil for all skin types.
Vegetable Collagen : Made from corn, wheat and soybeans, this collagen is added for its revitalizing properties, for its ability to retain and increase hydration in the skin. 
Kaolin / White clay : Rich in silica and minerals, it is nourishing and revitalizing. With its neutral pH and softness, this clay is ideal for sensitive skin and helps soften, purify and hydrate the skin. 
Vegetable Glycerin* : This ingredient, derived from vegetable fats, is added at the natural cosmetic for its humectant and emollient power on the skin. 
Calendula Officinalis Flower Extract / Calendula extract : Extracted from these pretty orange flowers for their healing, anti-inflammatory and soothing properties. 
Xanthan Gum : Derived from the fermentation of sugars, it serves to gel and stabilize emulsions. 

Panthenol / Provitamin B5 : A major component of coenzyme A, which has a key role in the repair of cells and tissues, it actively participates in the regeneration of the skin and hair. It has soothing properties and prevents skin dehydration. 
Geogard ECT / Benzyl Alcohol, Salicylic Acid, Sorbic Acid, Glycerin : Broad spectrum preservative accepted by Ecocert and Cosmos in the preparation of cosmetic products 
Guar gum : It is obtained by crushing a legume variety and is used in cosmetics as a thickening agent.
Pelargonium Asperum Oil / Geranium rosat essential oil* : Healing, geranium rosat is also known for normalizing sebum. This essential oil encourages tissue firmness and reduces the appearance of dark spots.
Cymbopognon Martinii Oil / Palmarosa essential oil* : Natural antibacterial, this essential oil is a must for all skin problems. It regulates sebum, is a skin regenerator, while having a very pleasant smell. 
Arginine : An amino acid naturally occurring in the body, it is used in cosmetics to adjust pH and as a hair conditioner.