Eye Contour Cream – Eye Contour Cream for a Glowing Skin
15 ml
Pravi's Eye Contour Cream is a lightweight skin care product that moisturizes, nourishes, firms and brightens the delicate skin of the eye area. Pravi's eye contour cream has several high-quality active ingredients that work together to reduce the appearance of wrinkles, dark circles and puffiness. The main active ingredient in our eye cream is a combination of high quality (pharmaceutical grade) seaweed, which naturally protects and maintains the integrity of the microcapillaries. 
Did you Know ?
The skin under the eyes is 4 times thinner than on the rest of the body, which is why dark circles appear easily!
This is also why your day cream, while effective for the rest of your face, may not always work for your eye area. Eye creams are an important addition to your facial care routine for glowing skin!
What are the benefits of Pravi's eye contour cream?
There are many benefits to daily use of our eye cream, including reducing and preventing the signs of aging skin. Moisturizing ingredients in our formula help eliminate signs of fatigue for healthy-looking skin with Pravi's eye contour cream.
Adding eye cream to your facial care routine helps to:
Reduce appearance of wrinkles, crow's feet, puffiness and dark circles;

Deeply moisturizes the skin;

Soften and firm the skin;

Improve skin's elasticity;

Protect from external aggressions;

Reduces signs of fatigue;

Reduce puffy eyes ;

And much more!
Tips
Use the remaining cream on your fingers to spread it around your lips and between your eyebrows!
See the ingredient description to learn more about the many qualities of this product.
38.00$ — available on subscription from
every 3 months
In stock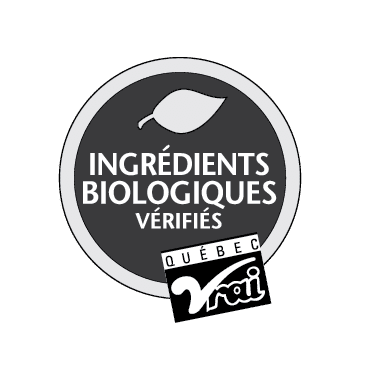 Quebec Vrai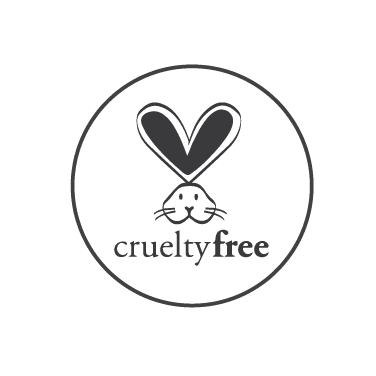 Cruelty free
Vegan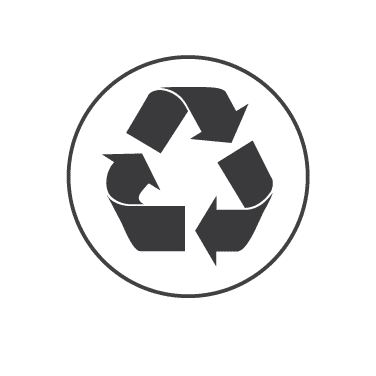 Recyclable and reusable
Non-toxic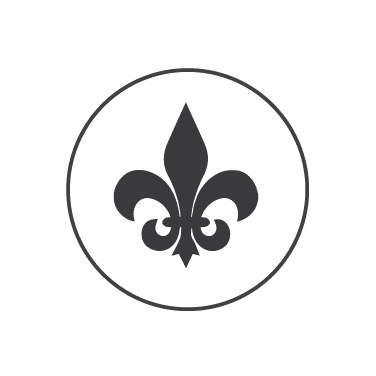 Made in Quebec
Description
How to Moisturize the Skin around the Eyes in a Natural Way?
The skin around the eyes is very sensitive, and it is important to use the best skin care possible! By using Pravi's eye contour cream, your eye area is moisturized in a natural way: 100% natural, non-toxic and vegan moisturizing ingredients are used in Québec Vrai certified products. 
Steps to Follow for Eye Care Application
1. Cleanse Your Face
Cleansing your face daily is essential to remove impurities, excess oil and pollution. However, you must be careful not to wash your face too often, as this could deprive your skin of its natural oils. 
2. Exfoliate (if needed)
Exfoliation removes dead skin from the skin's surface and stimulates skin renewal. Exfoliation also increases the effectiveness of your skin care products, such as your moisturizer and serum, by allowing them to penetrate more deeply. Use Pravi's Facial Exfoliant to complete your skin care routine. 
3. Use a Toner
A toner is used to remove skin impurities such as makeup and oil that your cleanser may have missed. It also helps to balance the skin's PH, tighten pores, moisturize and prepare the skin for your skin care. 
4. Eye Contour Cream
Now it's time for the eye contour cream, which protects the thin layer of skin in this area and reduces the signs of fatigue and aging. Our eye cream uses a gentle formula that is suitable for all skin types. 
Put a small amount of product on your fingers and then apply it to your eye area using small circular motions. This movement helps to promote blood circulation and to not be too harsh on this sensitive area. Tip: Use the remaining cream on your fingers to spread it around your lips and between your eyebrows! 
5. Serums
You can apply a serum that suits your skin type and needs. There are a variety of serums on the market which keep the skin hydrated, for example serums containing tea tree oil which has antiseptic and antifungal properties. If you use Pravi Vitality Serum (a water-based serum), apply it before your moisturizer. For those who use an oil-based serum, apply it last after the moisturizer!
6. Moisturizing Cream
Finally, depending on the time of day you do your skincare routine, apply your day cream or your night cream to create a barrier for the products you just applied and to keep your skin looking healthy. Pravi has a moisturizer for all skin types, whether it's dry, normal, oily or combination. If you use an oil-based serum, apply it afterwards!
INCI: Rosa Damascena Flower Water* , Lavandula Angustifolia (Lavender) Water*, Cistus Ladaniferus Flower Water*, Helichrysum Italicum Flower Water*, Argania Spinosa Kernel Oil*, Glycerin*, Cetearyl Olivate**, Stearic Acid, Camellia Oleifera (Camellia) Seed Oil*, Persea Gratissima (Avocado) Oil*, Sorbitan Olivate**, Hydrogenated Starch Hydrolysate, Ascophyllum Nodosum Extract & Asparagopsis Armata Extract**, D-glucono-1,5-lactone, Allantoin, Sodium Benzoate, Sodium Hyaluronate, Xanthan Gum, Lonicera Caprifolium (Honeysuckle) Flower Extract, Tocopherol, Lonicera Japonica (Honeysuckle) Flower Extract,  Bambusa Vulgaris (Bamboo) extract, Calcium Gloconate, Citric acid
*Certified organic ingredients verified by Québec Vrai
Rosa Damascena Flower Water* : Well known for calming irritation and redness, rose hydrosol is a skin regenerator and smoothes the skin for a radiant effect. 
Lavandula Angustifolia Water* : Hydrosol of a thousand qualities, it is used among others for its healing , moisturizing , antiseptic and cleansing properties.
Cistus Ladaniferus Flower Water* : This hydrosol is firming, healing and repairing. Its astringent properties help tighten pores and promote vasoconstriction of blood vessels. 
Helichrysum Italicum Flower Water* : In cosmetics, this hydrosol is used for its anti-inflammatory and healing powers. It reduces the appearance of redness and dark circles. 
Argania Spinosa Kernel Oil / Argan oil* : Recognized for centuries for its firming, soothing and healing properties, this oil which comes from the argan tree, is non comedogenic. This is an ingredient of choice for facial products since it quickly penetrates the skin and provides good hydration. 
Vegetable Glycerin* : This ingredient, derived from vegetable fats, is added at the natural cosmetic for its humectant and emollient power on the skin. 
Cetearyl olivate & Sorbitan olivate / Olivem : This emulsifier, made from olive oil, allows for a creamy and very penetrating moisturizer. This quality ingredient has a special affinity with the skin, provides long-lasting hydration and a silky touch. 
 
Stearic acid : Essential fatty acid, extracted from vegetable fats and rich in saturated fat, this ingredient is used in cosmetics as a co-emulsifier and to thicken moisturizers. 
Camellia Oleifera Seed Oil / Camellia oil* : Extracted from the seeds of the tea tree, camellia oil has been the beauty secret of Japanese women for many years! It is highly appreciated for its beneficial effects on the skin. It is softening, which allows better elasticity of the skin, and rich in fatty and oleic acids which inhibit the degradation of collagen *. Nourishing, it is the ally of dry and fragile skin and easily penetrates the epidermis, leaving a silky finish. 
Persea Gratissima Oil / Avocado oil* : This oil, obtained from the pulp of avocado, is very moisturizing, softening and nourishing. 
Ascophyllum Nodosum Extract & Asparagopsis Armata Extract : This active ingredient, tested in the laboratory, is a combination of two seaweeds: Asparagopsis armata and Ascophyllum nodosum. They form a peerless duo by helping to reduce the appearance of dark circles and puffy eyes. It increases the elasticity of the skin and its resilience to external aggressions.
Allantoin : Material found in the natural state of the roots of the great Consoude, the allantoin is used for its regenerative abilities, moisturizing and soothing properties. 
Sodium Hyaluronate / Hyaluronic acid : This active cosmetic ingredient, with low-molecular weight, has the capacity to retain one hundred times its weight in water, properties that give it extreme moisturizing power. This ingredient, obtained from corn and soybean, (GMO free) is a powerful antioxidant and is used in all our facial moisturizers for its repulpant and lifting effects.
Xanthan Gum : Derived from the fermentation of sugars, it serves to gel and stabilize emulsions.
Lonicera Caprifolium Flower Extract & Lonicera Japonica Flower Extract : Broad spectrum curator from Japanese honeysuckle and garden honeysuckle. 
Tocopherol / Vitamin E : Natural conservative from the sunflower, this antioxidant is added to cosmetics in order to prevent the rancidity of vegetable oils and butter and thus extends the duration of conservation of the natural cosmetic. Its antioxidant properties play an active role by reducing the harmful effects of free radicals. 
Bambusa Vulgaris extract / Bamboo extract : This bamboo leaf extract contains 7 flavonoids and polyphenols and powerful antioxidants, which improve the appearance of skin and wrinkles while softening them as well. 
Citric acid : From natural origin, it serves to acidify the products in order to obtain an optimal pH. 
An eye contour cream is a moisturizing cream that contains ingredients specially formulated for the sensitive skin around the eyes. The best eye creams contain ingredients that help reduce the appearance of puffy eyes, dark circles and increase skin elasticity to minimize fine lines. 
Eye Contour Cream or Facial Cream?
Can you use facial moisturizer around the eyes? The answer is yes, but it's not ideal!
The skin around the eyes is not only fragile due to the thinness of the tissue layer, but it is also exposed to more eye movements. The eye area is not rich in sebaceous glands, unlike other parts of the body, so it needs special treatment! Eye creams and cosmetics are therefore formulated with ingredients that are specially selected not to cause skin irritation.
Pravi is proud to offer 100% natural and non-toxic products that are also very effective. Indeed, chemical-based products can expose us to various health problems, and our eye area is very sensitive. Organic and natural cosmetics offer an excellent alternative to traditional cosmetics: products made from non-toxic, eco-friendly ingredients are perfect for the sensitivities of the eyes! All our products are certified Québec Vrai, vegan, cruelty-free and non-toxic.